The Veterinary Challenge is a friendly competition between the local veterinary facilities to help raise money for animals in need and have fun while doing it!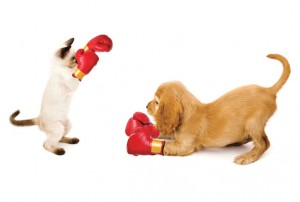 Veterinary teams who participate in the challenge will:
Be spotlighted on BHS Facebook page during the months of August and September – the more you fundraise, the more we'll highlight your page!
Receive FREE booth space at the event if your facility or team raises more than $100.00. Please note, all teams must complete and submit a vendor application to reserve your space.
The veterinary team who raises the most money will win the following:
FREE lunch for the winning team! (up to $350 total value.)
Bragging rights & attractive display award/trophy signifying your Veterinary Facility as the Bidwell Bark's Veterinary Champion!
Your team being spotlighted as the #1 Fundraising Veterinary Facility at Bidwell Bark, in our newsletter (5,000+ publication), website (6,000+ unique views/month) and social media (7,000+ followers.)
To register for the competition:
Register your Veterinary Team
Send your team link to all of your clients & friends to begin collecting donations
_________________________________________________________________________________________________________________________________________
All Cash and Check donations must be turned into BHS by Thursday, September 10th in order to count towards your totals for incentive prizes!
CASH AND CHECKS- Download & print the Donation Tracking Form. Collect donations in the form of cash or checks made out to Butte Humane Society. Offline gifts must be turned into BHS for the gifts to show up on your personal page fundraising efforts (for returning participants, this is different than in past years)!
Turn in your donations with the Donation Tracking Form every Thursday at the following locations:
Every Thursday through September 3rd
10am- 5pm

BHS Administration Office
2580 Fair St. Chico, 95928

Early Check-In/Packet Pick-Up
Thursday, September 10th, 11am- 7pm

BHS Education Center
2156 Pillsbury Rd. Chico, 95926

This is the LAST day to turn in offline gifts to count towards your totals for fundraising incentive prizes!
For more information contact Kathryn at 530-343-7917 x133 or email kathrynraley@buttehumane.org